Our Mobile App
We're introducing a new mobile app that allows you to reach us more easily and conveniently. The app is called "Pet Health Network", and you can use it to request an appointment, view your pet's vaccination history and prescription details, request prescription refills, and access information about our practice.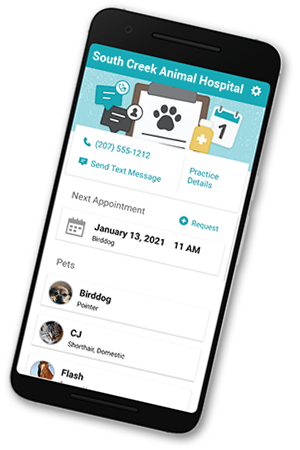 We look forward to connecting with you!
Connect With Us On Your Terms
View prescription history and details
View vaccination history and details
Request prescription refills
Request new appointments
Access information about our practice
To Start Using the App Now
Download the app to your mobile device
Enter your phone number and our practice name
Enjoy a secure real-time connection to your pet's information for the life of your device
Download Our App
To start using the app, download Pet Health Network from the iPhone App Store or the Android Google Play store.